Performance opportunities are important, particularly for the aspiring young dancer, to gain experience dancing in front of a live audience.  We staged our first ballet in December 2019, Peter and The Wolf.  Peak Ballet has also been involved in smaller opportunities to perform locally within the community and students of all ages are encouraged to take part (see below).  In addition, each term Peak Ballet's young dancers are given the opportunity to dance for their parents/carers within the studio setting to encourage and nurture a performance quality that is so important in the art of dance.
1st December, 2019 – Peter and The Wolf
Peak Ballet added to the traditional story and Prokofiev's score to include suitable parts for all our aspiring young dancers. Being a small school, we have the privilege of getting to know each dancer and as such took into consideration their personality and strengths to showcase their skills (this applies most specifically to the older dancers who took solo and duet roles). Here's what one parent wrote after the show, "I wanted to tell you that I thought your show was actually the best I've ever seen in my 4 decades of watching such things. A joy to see the young performers  having the time of their lives and having fun, great matching of characters to parts, much originality with the set and the action, a wonderful atmosphere of unstuffiness and, of course, some great dance. It was clear a huge amount of hard work had gone into this and I just wanted to tell you that it is appreciated."
Here are some photos from the dress rehearsal.
10th November, 2018 – The Poppy Path
Peak Ballet was asked to produce a piece of work to mark the centenary of the end of the First World War in collaboration with Hecate Arts at Cromford Mills. At The Poppy Path Peak Ballet dancers represented the families of Cromford and transported the audience to a time when women 'held the fort' and children were caught between the innocence of childhood and the horrors of war.  During WW1, Cromford Mills was used as a laundry where the women of the village worked.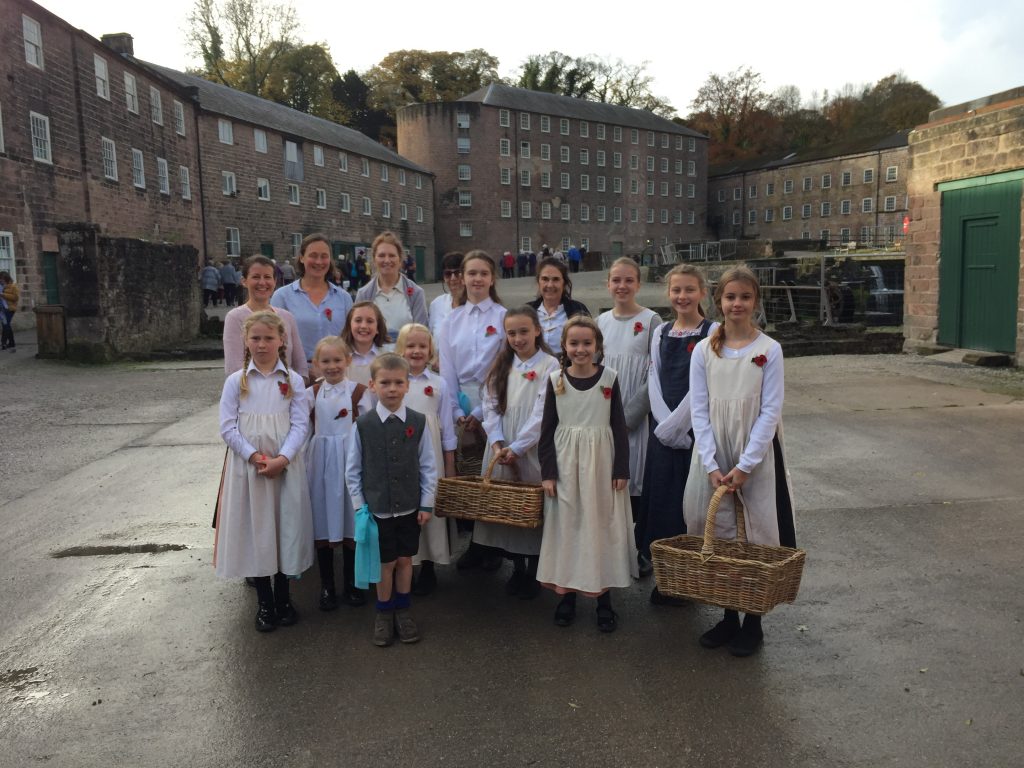 The video of the performance (below) captures the repetitive nature of this work whilst the children play in the shadow of war. Choreographed by the dancers (children, adults and Silver Swans), the commemorative work used movement and mime to tell poignant stories and portray the powerful emotions of those left behind when Cromford's men went to war.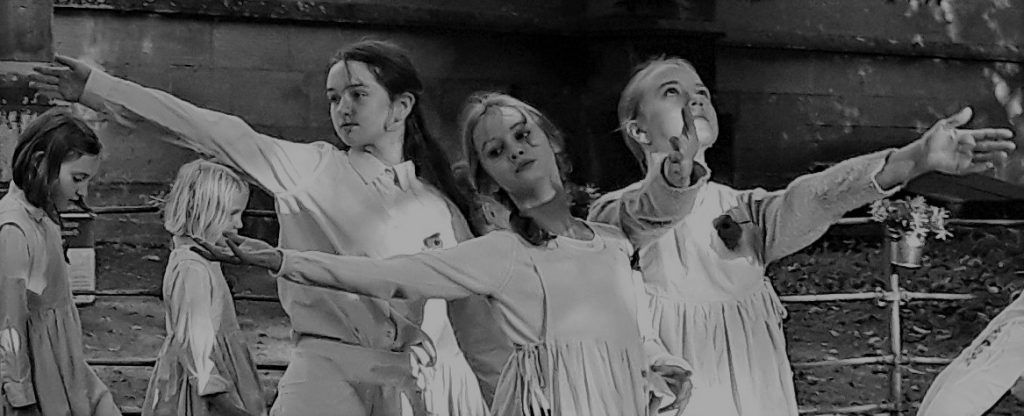 Peak Ballet was delighted at the public response to this piece and is extremely proud of those that took part. The dancers thought nothing of working outside at the mercy of the elements, the traffic noise or their uneven 'stage'!