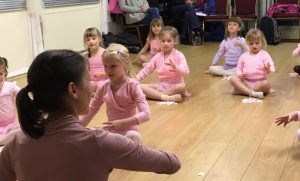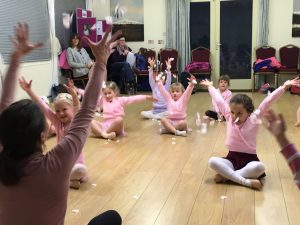 Children's classes at Peak Ballet follow the prestigious syllabus of the Royal Academy of Dance (RAD). The RAD is one of the world's most influential dance education organisations. The syllabus focus on creativity and musicality for students of all ages and abilities, whilst providing opportunities to progress and achieve.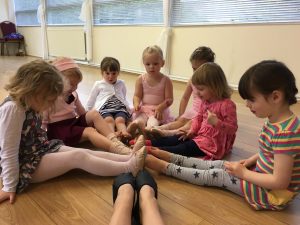 Dance to Your Own Tune is the curriculum for children from 2.5 to 5 years which aims to capture and nurture their instinctive joy of movement and freedom of expression. Classes do not follow set exercises but use themes to stimulate the creative process. These classes are held on Monday mornings at Alison House in Cromford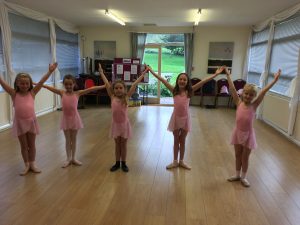 The graded syllabus (Pre-Primary in Dance, Primary in Dance and Grades 1-8) provide a broad practical dance education and develop technical, musical and performance skills (age 5+).  Graded classes are on Monday afternoon/evenings at Alison House in Cromford and Thursday afternoon/evenings at Middleton Village Hall.
The Pre-Primary in Dance and Primary in Dance syllabus are designed to help the young child develop a degree of motor control, co-ordination and strength. Lively and fun classes encourage a sense of enjoyment in moving and dancing.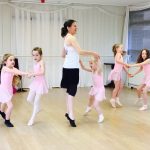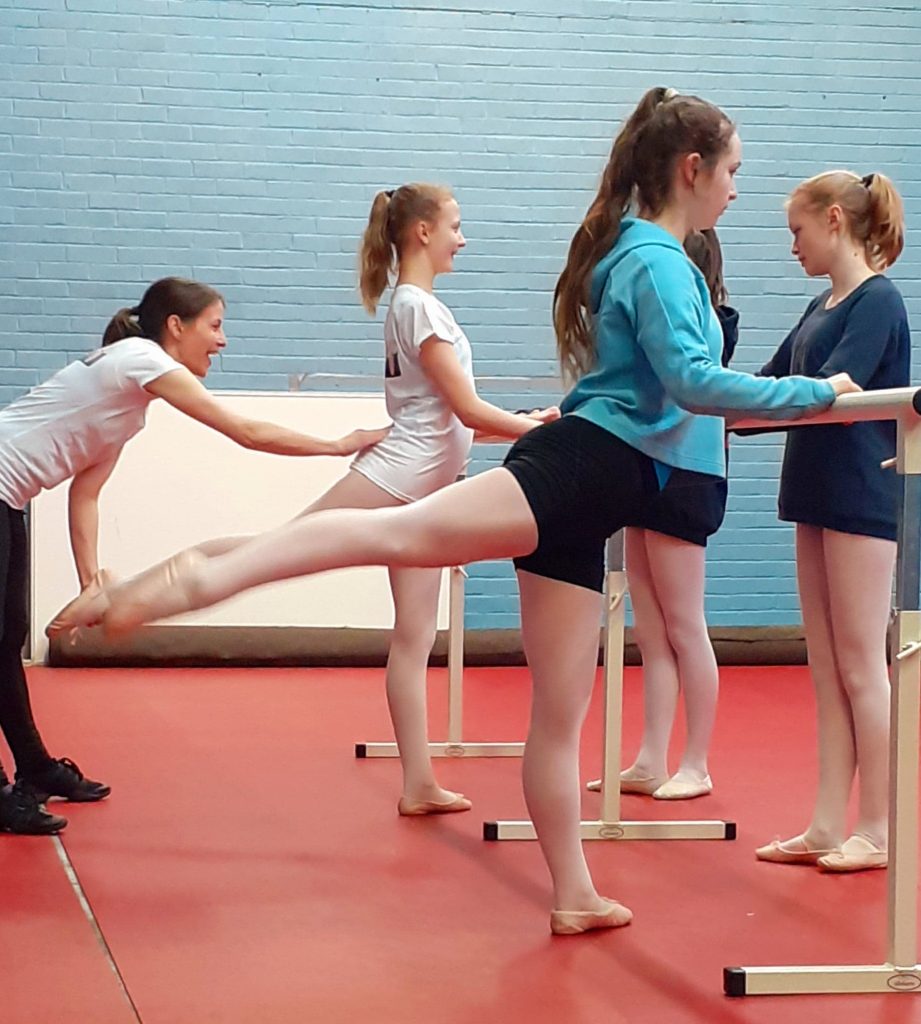 Prep for Grand Jetes
Grades 1-5 introduce students to the gentle rigour of ballet training through a clear route of progressions, each grade building on the work of the last.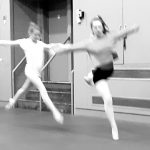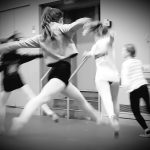 ---
Character work (theatrical presentations of national and folk dance) is introduced in its simplest form at Grade 1 establishing basic technique.  By Grades 4&5 the work has progressed to more theatrical presentations. Students may be able to see links with the character dances seen in traditional ballet productions such as Swan Lake and Coppelia.
---
Peak Ballet students getting creative in a choreography class…